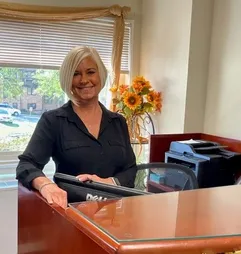 Ellen Talbert
Office Manager, Intake Coordinator
Ellen traded in her scrubs as a certified medical assistant to offer her skills on the administrative side as our Office Manager and Intake Coordinator. Ellen's many years as a medical assistant in doctors' offices is proving to be invaluable to our clients and therapists. Ellen is one of the first contacts clients have with Positive Changes Counseling Center when she connects with clients during the initial phone intake. Ellen's ability to put clients at ease on the phone and when they come to our office encourages all clients and visitors to look forward to their time at Positive Changes Counseling Center.
Ellen's email: [email protected]
To phone Ellen, call 410.777.8151 and dial "0"
---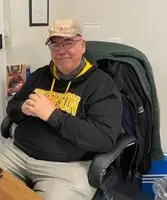 Marty Disney
Director of Business Operations and Human Resources
Marty has joined PCCC after an illustrious and varied career. After spending 17 years as a Police Officer with Baltimore City Police Department, ending his tenure as a Detective in the Homicide Unit, Marty entered the world of entrepreneurship as a business owner. His career path took him into the world of insurance and security fraud with the State's Attorney's Office and the Attorney General's Office. We are thrilled to have Marty in his capacity as our Director of Business Operations and Human Resources. Marty has become skilled in understanding the complicated world of health insurance billing. Any questions regarding billing can be directed to Marty.
Marty's email: [email protected]
Marty's direct phone number: 443.315.2803 or call 410.777.8151 and dial "2"
---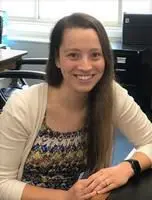 Lauren Disney
Administrative Assistant
Lauren has become an integral member of the administrative team. Lauren's exceptional organizational skills are proving to be essential in managing documentation collection and regulatory criteria. Lauren has created a successful system that maintains accurate verification and authorization necessary with many health insurance policies. Lauren is a 2017 graduate of Virginia Tech, with a Bachelor's degree in Psychology. She has earned her EMT- B and EMT-A certifications and is eager to begin her Bachelor's degree in Nursing. Lauren is a proud military wife, married to a pretty awesome young man (same last name as Debbie's).
---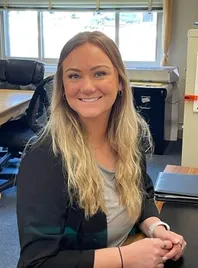 Molly is a perfect fit on the administrative team in her role as New Client Intake Team Member. Molly's ability to put people at ease with her kind personality and warm smile encourages new clients to feel comfortable during their intake phone conversation. Molly graaduated from Towson University in May (2022) with her degree in Psychology and has begun her journey to become a therapist. She has just completed her first year of McDaniel College's Master's of Mental Health Counseling. Molly is finding her knowledge of psychology to be essential in the work she does as a Team Member.

Molly's email: [email protected]
Molly's direct phone number: 443.315.2808 or call 410.777.8151 and dial "3"
---
Cheryl Muse
Evening Administrative Assistant
Cheryl describes herself as a "jane of many trades". Cheryl thrives on challenging herself as an educator and professional. Her diverse professional and educational experience includes earning her Juris Doctorate in Law, a Master of Arts in Nonprofit Management and a Bachelor of Arts in English. Cheryl has held positions of leadership in non-profit organizations in Maryland and Washington, as an advocate, manager and educator. However, Cheryl's passion and gift is obvious in her role as an educator. Cheryl has taught students in elementary, middle, high school and higher education. For the past six years, she has been a high school English teacher and college writing professor.
Cheryl was excited to be able to join PCCC's administrative team. Cheryl welcomes clients and visitors to PCCC Monday-Thursday from 4pm until closing.
Cheryl's email: [email protected]
---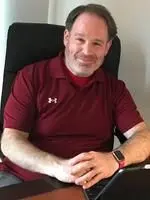 Ryan Cohen
Chief Compliance Officer
Ryan joined Positive Changes in 2019, just in the nick of time. Ryan's expertise in technology security allowed us to transition to an online presence prior to the onset of COVID's challenges. Ryan has the ability to design and maintain complicated systems that provide compliance and security for all PCCC's business needs. Ryan came to Positive Changes with decades of management and leadership experience in his capacity as the assistant director of a large summer camp. Ryan earned his Bachelors of Science in Business Management with specialization in Human Resources, Marketing and Accounting. Ryan's collaborative personality has encouraged the continual growth of Positive Changes Learning Center and SAJE.
---