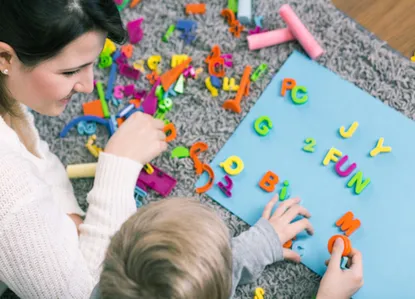 Help us help our community! It is so difficult to tell individuals who are seeking mental health support that our waitlist is long....
WE ARE HIRING LICENSED CLINICIANS!
LMSWs, LGPS, LCSW-Cs, LCPCs, LMFT, PLAY THERAPIST AND ART THERAPISTS.
Positive Changes Counseling Center is a thriving psychotherapy practice in Towson. Clients range from children to adolescents, individuals, families and couples. Our clients present with various struggles, including mood disorders; anxiety; depression; trauma; abuse; sensory processing disorders; gender identity issues; eating disorders; self harming behaviors; divorce/loss; life change stressors; school related issues....
We are searching for Master's Level Social Workers, Counselors or Marriage and Family Counselors who are licensed in the State of Maryland to join our community. Please send your resume with a cover letter if you are interested in joining our compassionate and nurturing group of clinicians.
Benefits include:
Clinicians are W-2 employees, not independent contractors.
Competitive salary.
Full or Part Time opportunities.
Credentialing to be in-network with insurance companies completed by billing specialist.
Clients are matched to clinician's strengths, experience and interests.
Billing completed by in-house staff.
Supervision/Consultation for all clinicians.
Peer consultation group meets every week.
Tremendous resources provided that encourages creativity and exploration in the therapeutic setting.
Opportunities to create and facilitate groups, workshops and education series.
Health Insurance for full time staff.
401K
Cost of Continuing Education covered by PCCC.
Vacation and Sick days for full time staff.
Bi-weekly direct deposit.
A warm, compassionate work community.
Send resumes and cover letters to [email protected]